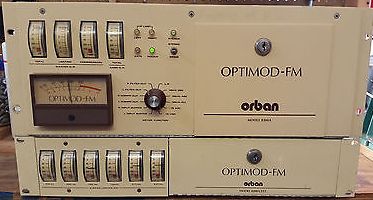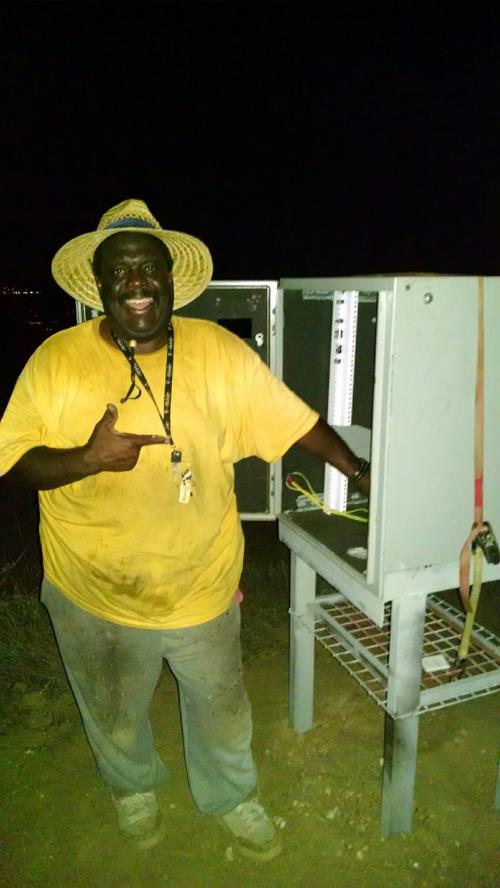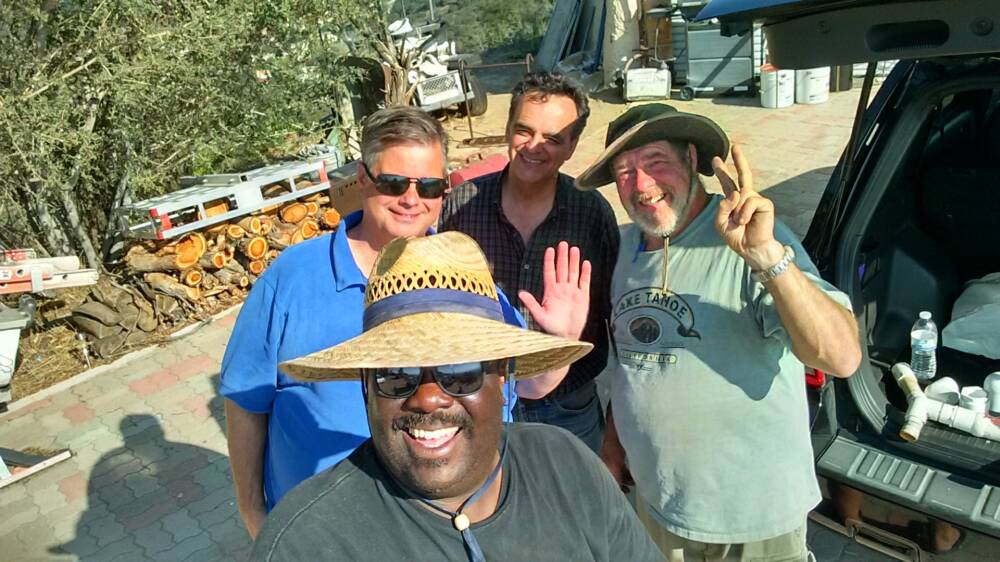 Meet The Mission Impossible Team

Mark

Westwood

OPERATIONS

DIRECTOR

Joe Britt

PROJECT DIRECTOR

RENAISSANCE MAN

John Artal

ENGINEERING

DIRECTOR

Barry Braswell

LAND OWNER

EXTRAORDINAIRE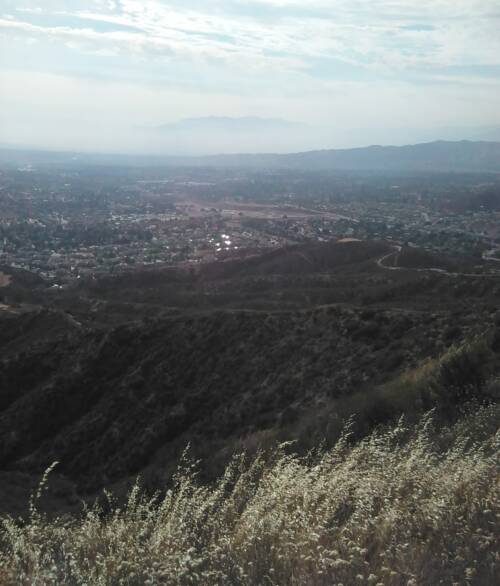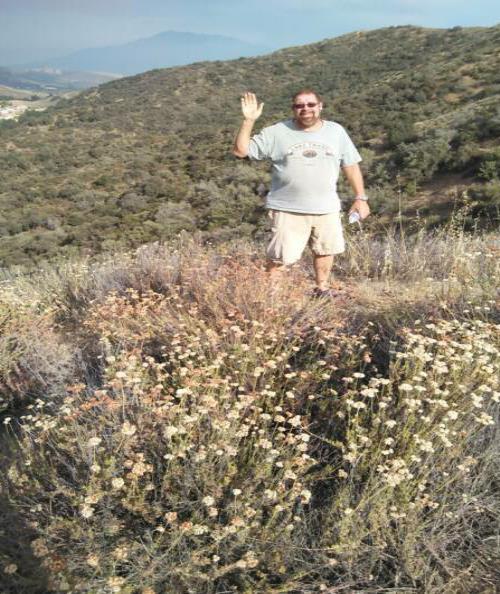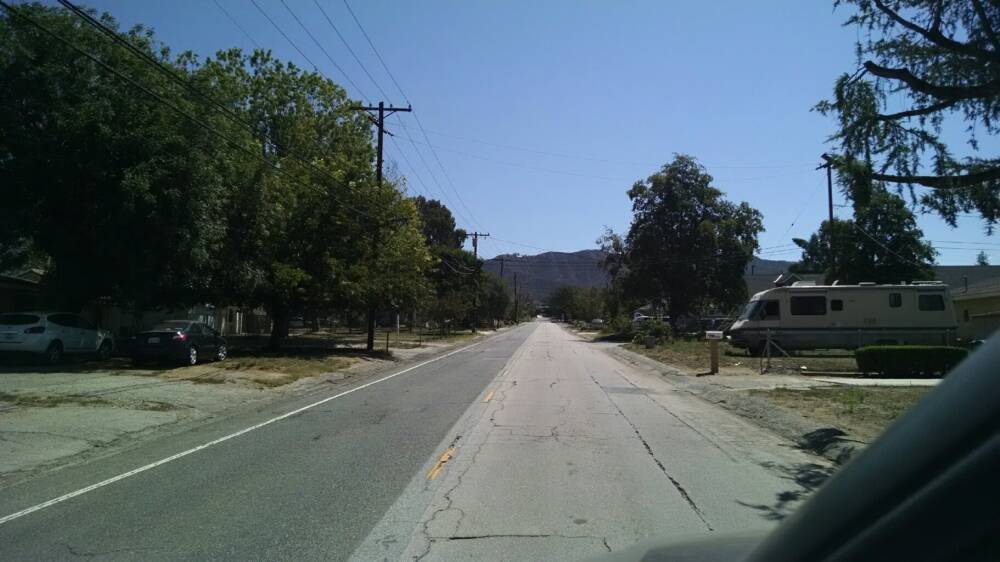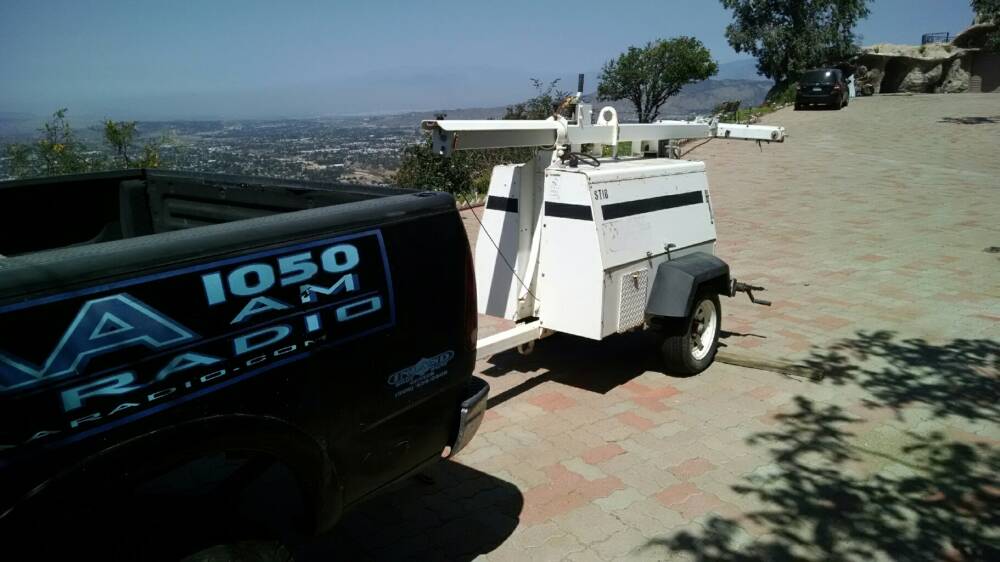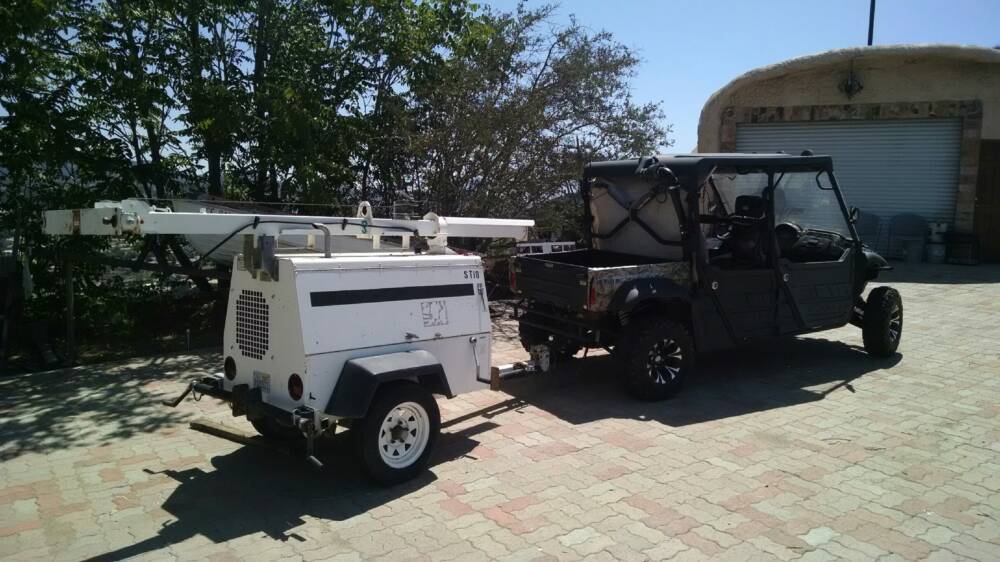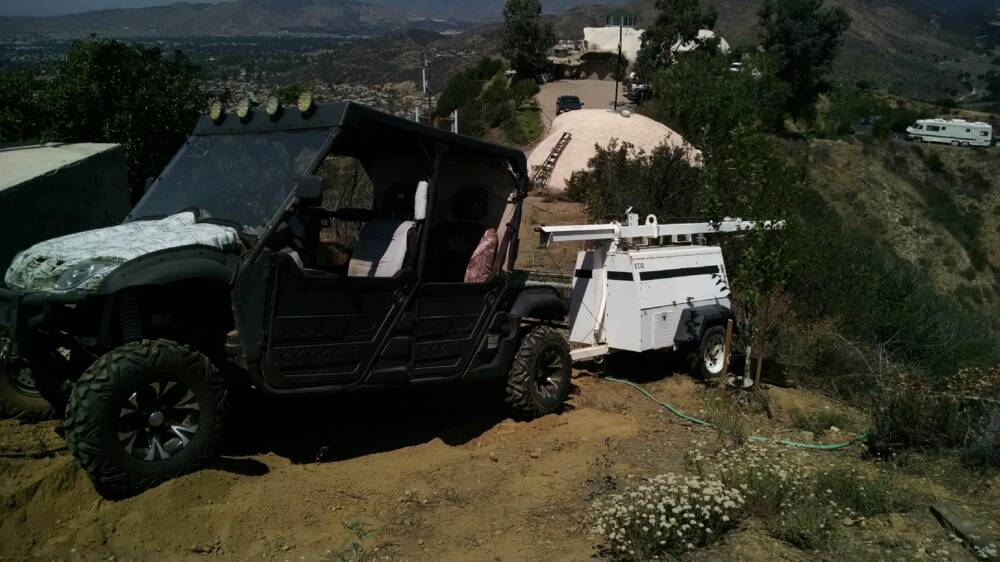 An incredible view of Yucaipa and beyond!

The 106.5 FM Tower Site

Barry standing on the site

The mission described is to move the generator/tower to the above location...

What could possibly go wrong? Simply unhook the trailer from the KCAA truck and pull the trailer to the site with Barry's ATV seen in the next picture.

Ready To Go!

We'll be on top of the ridge looking over the city of Yucaipa in a just a few minutes so stay tuned!

Well... not so much!

The ATV slides back toward  the cliff and stops with just a few inches to spare.

We were lucky!!!

The star on the mountain at the rear of this picture is our transmitter and tower destination.

We will use a heliciopter in the next episode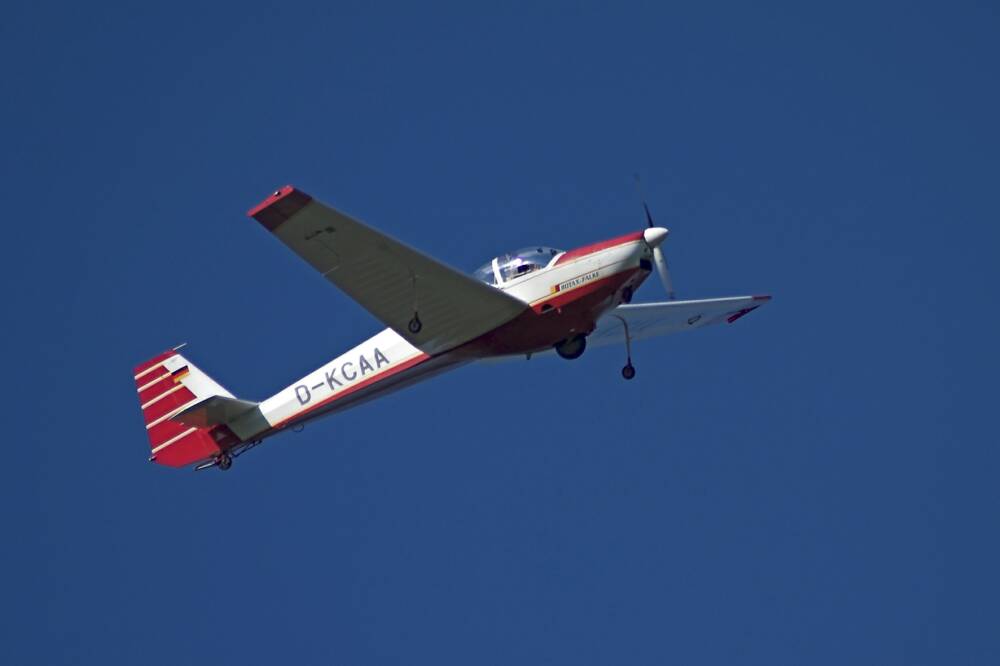 The CEO OF KCAA FLIES IN WITH ONE OF THE COMPANY PLANES TO TAKE CHARGE OF THE HELICOPTER LIFT

WE'RE JUST KIDDING.

WE FOUND THIS PICTURE ON THE INTERNET.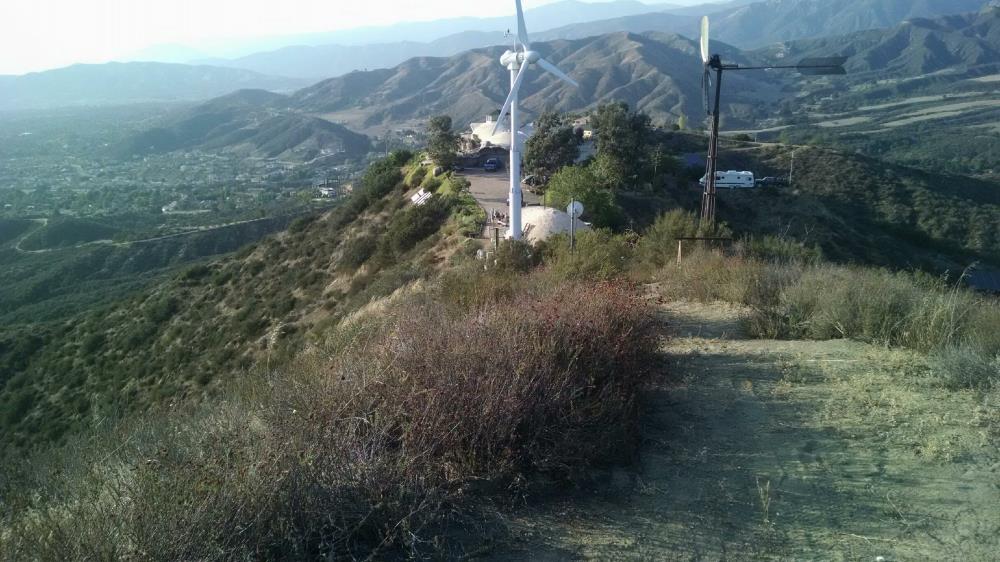 WE SHOULD HAVE RENTED A HELICOPTER IN THE FIRST PLACE AND AVOIDED PROBLEMS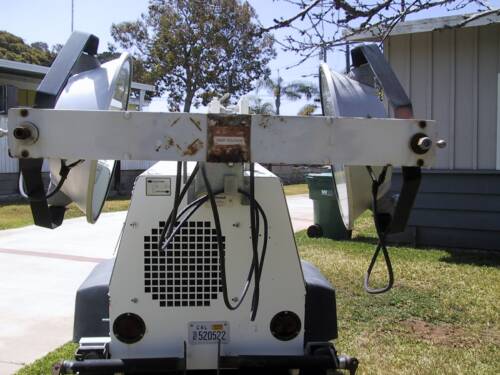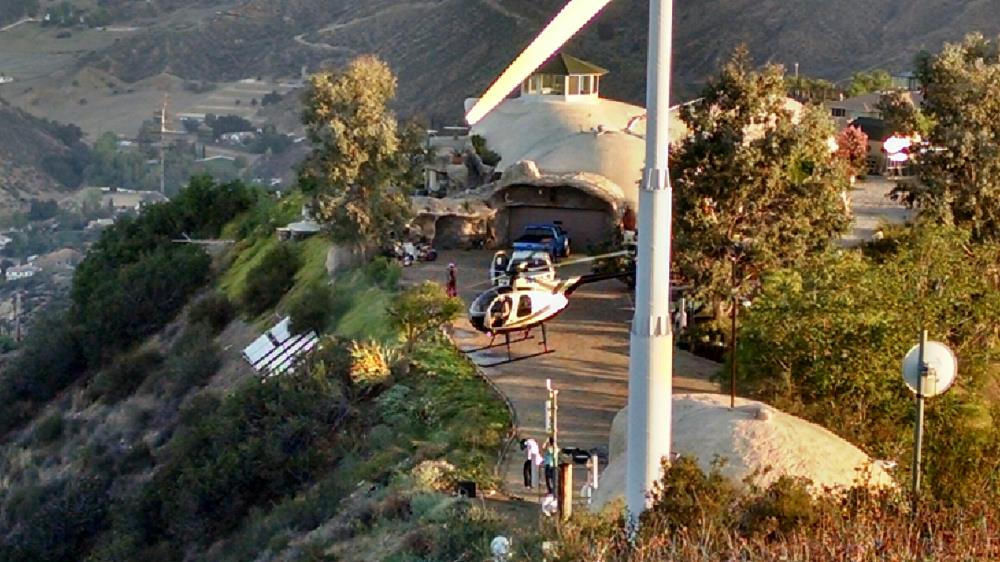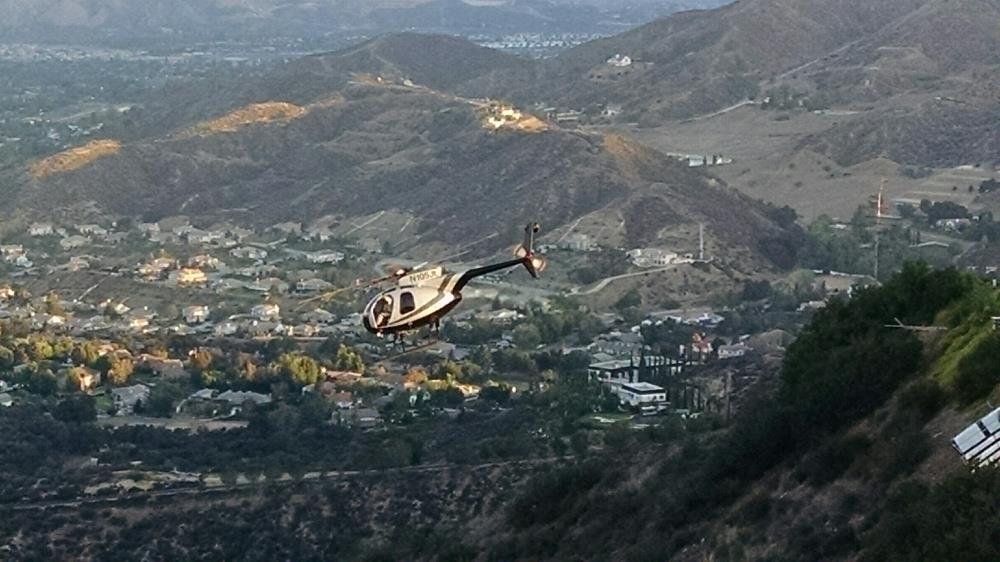 WE ASKED FOR A SMALL HELICOPTER TO SAVE MONEY

AND WOW... IT'S REALLY SMALL!!!

THANKFULLY, THE PILOT HAD A LIGHT BREAKFAST OR HE MIGHT HAVE EXCEEDED THE LIFT LIMIT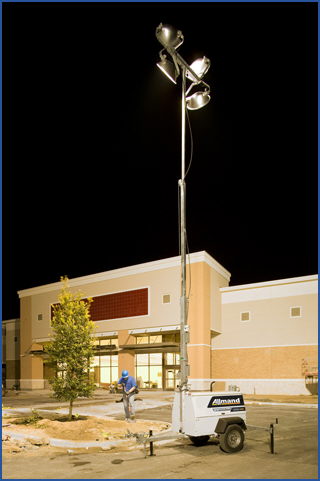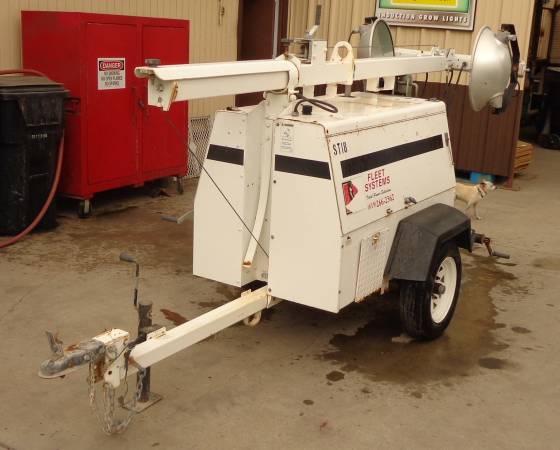 I'm not sure if anyone has repurposed a light tower for use as a radio station tower and power unit but there is a first time for everything

These things are very heavy and built to take lots of abuse.

We had to strip ours down to lift it by air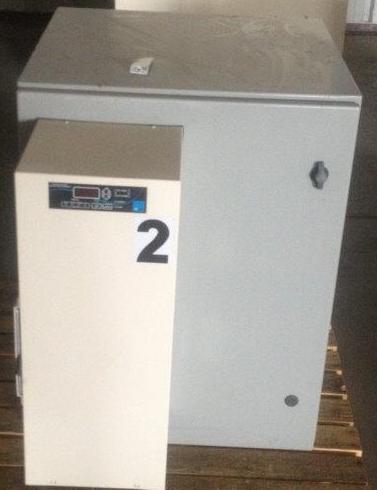 This is our transmitter "building" I come complete

with central heating and AC.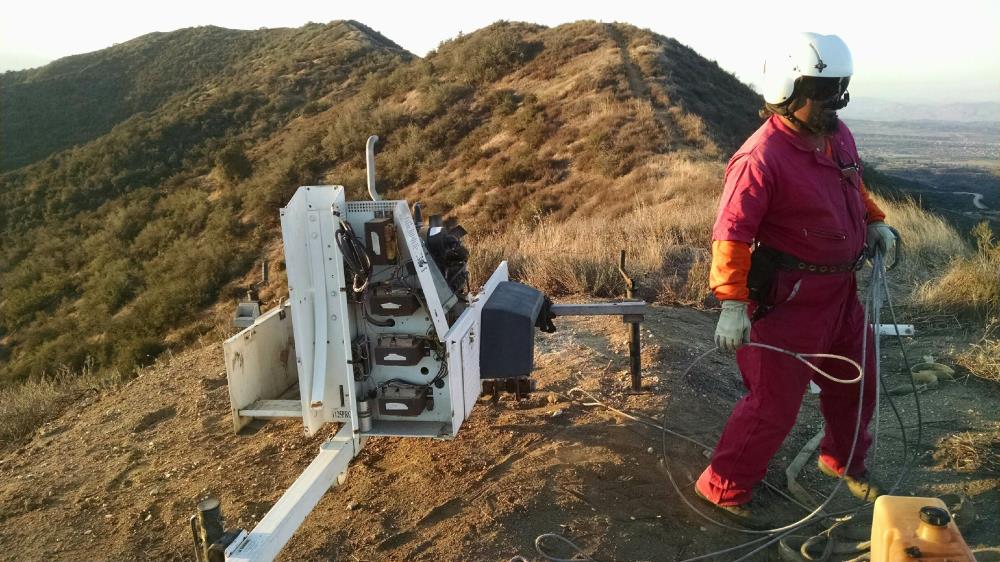 This is how the light tower looked just after it arrived at the FM location.

As you can see, we stripped it down to the frame for the lift.

I think something with such a curious apperance deserves a name.

A Summit Aviation ground crew member is seen in the photo. These people are the best.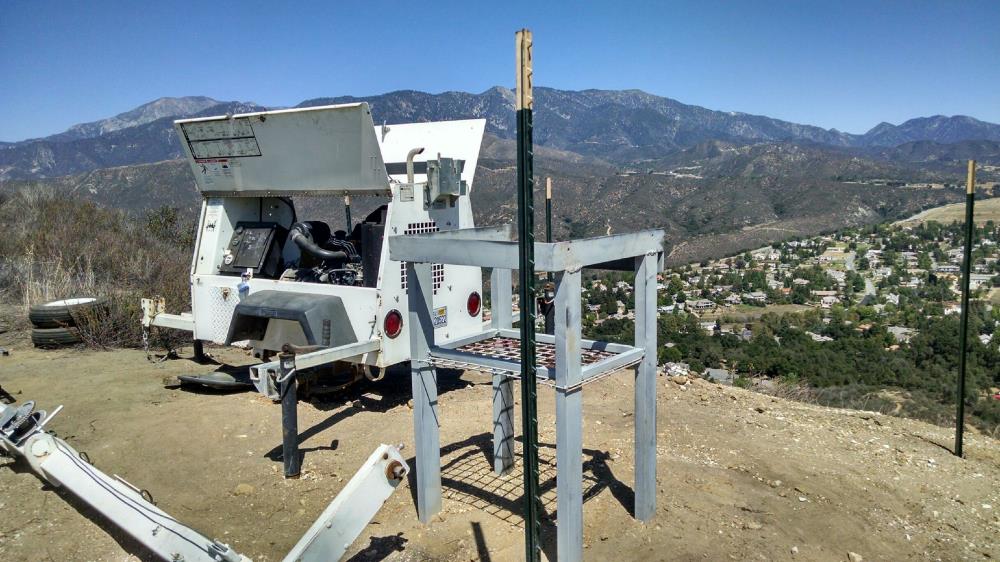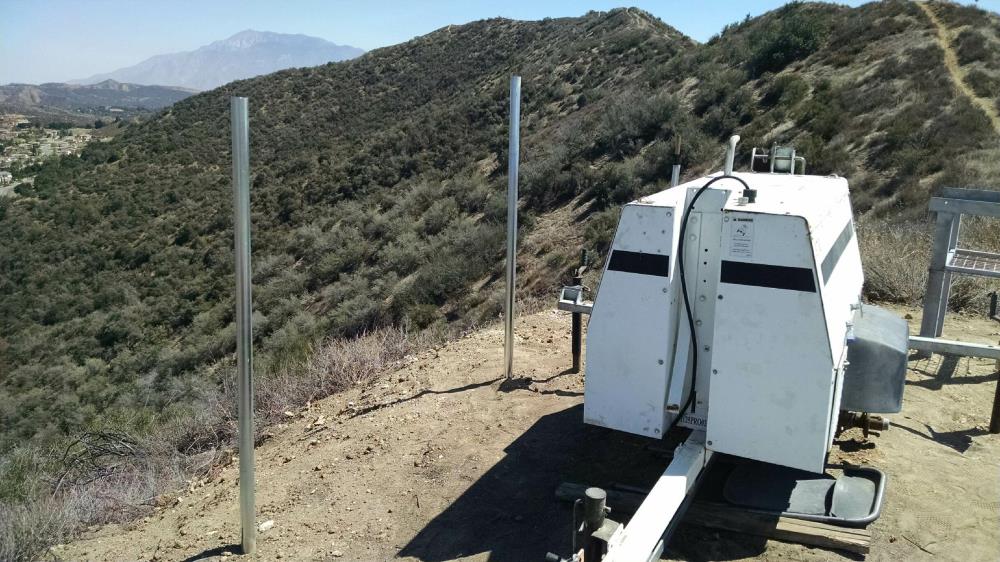 The light tower has been reassembled.

Next, we will install the antennas and raise the telescoping mast below.

Joe Britt designed and built this frame for the transmitter enclosure.

I am publishing this narrative to explain radio frequency attenuation.

FM signals, especially those broadcasting from high altitudes above average terrain, are usually listenable to 48 db on almost all receivers.

The best receivers hear even further, even to 40 db in open areas. 

This translator's 40 db reaches Ranco Cucamonga. The 60 db covers a population of 122,576. Both the horizontal and vertical radiators (antennas) have a 6.5 to 7 db forward gain which pushes the power out the front at 278 degrees true north.

Those of you familiar with Google Earth can plot the signal direction from the Yucaipa coordinates of

34 degrees 00 minutes 13 seconds N

116 degrees 51 minutes 58 seconds W

Major lobe direction is 278 degrees true north

Our second FM at Box Springs Mountain broadcasts at frequency 102.3 FM. The population in the 60 db area of that translator is around 528,000 excluding moving vehicles. Together, these two FM translators cover the primary listening area of KCAA AM.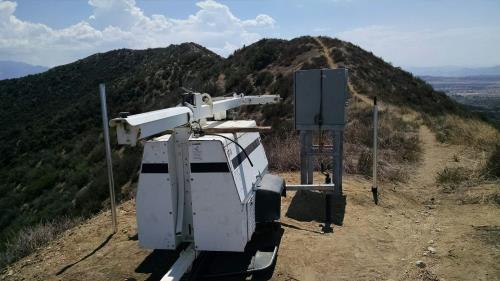 The mast is back on the light tower

The mast must be reinstalled on the light tower without a helicopter.

The transmitter enclosure is ready 


The enclosure will house our Orban 8100-A audio processor with its matching AT-2 equalizer, a combination used today at some of America's largest and most successful FM stations.

The OMB Transmitter is built in Spain and is known for its tough construction and crystal clear sound. This combo will be used at both FM sites.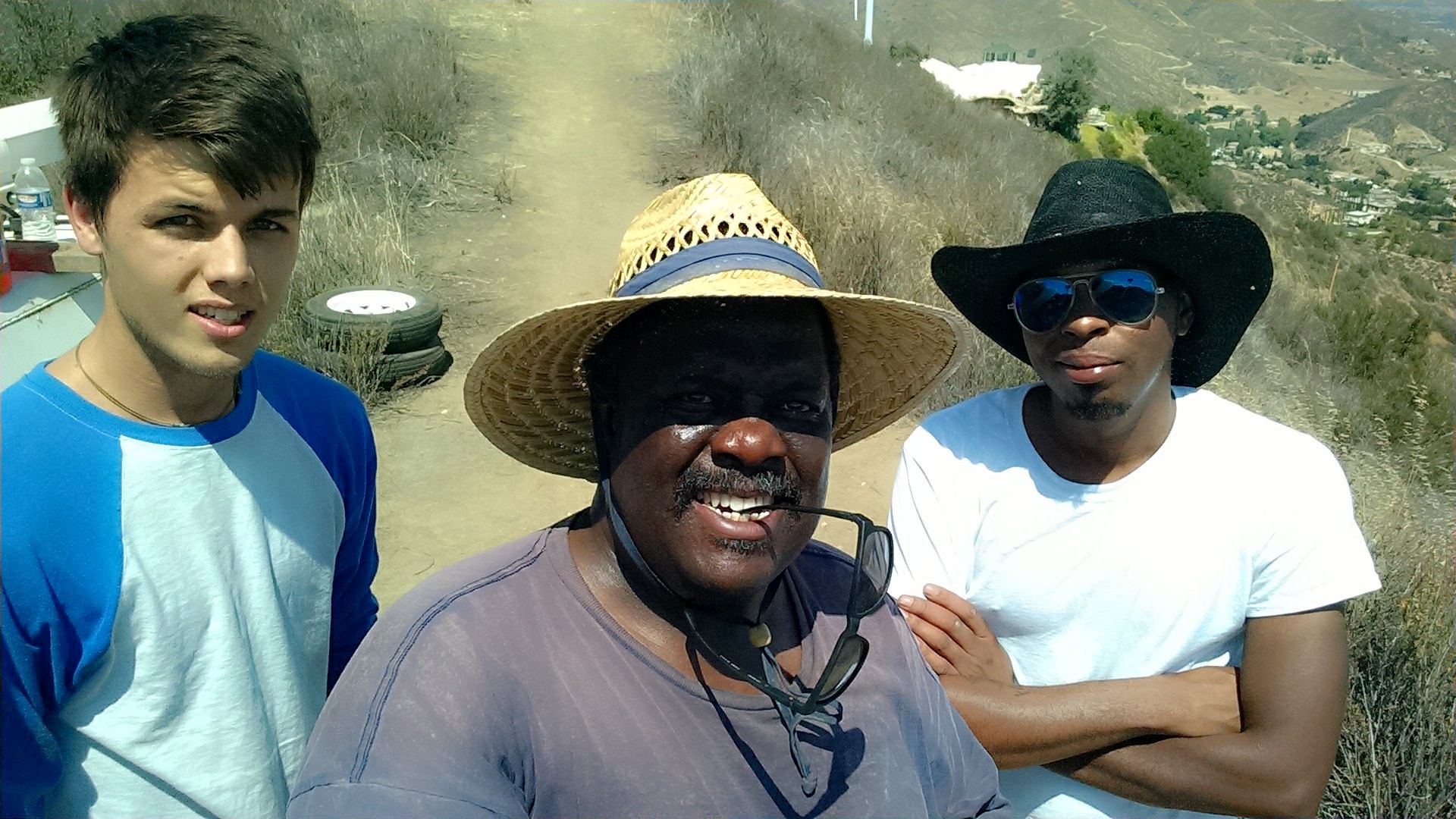 This is our transmitter "building" It came complete

with central heating and AC.

Joe's job would have been impossible without these two  young men.

WE'LL BE RIGHT BACK AFTER A WORD FROM OUR SPONSORS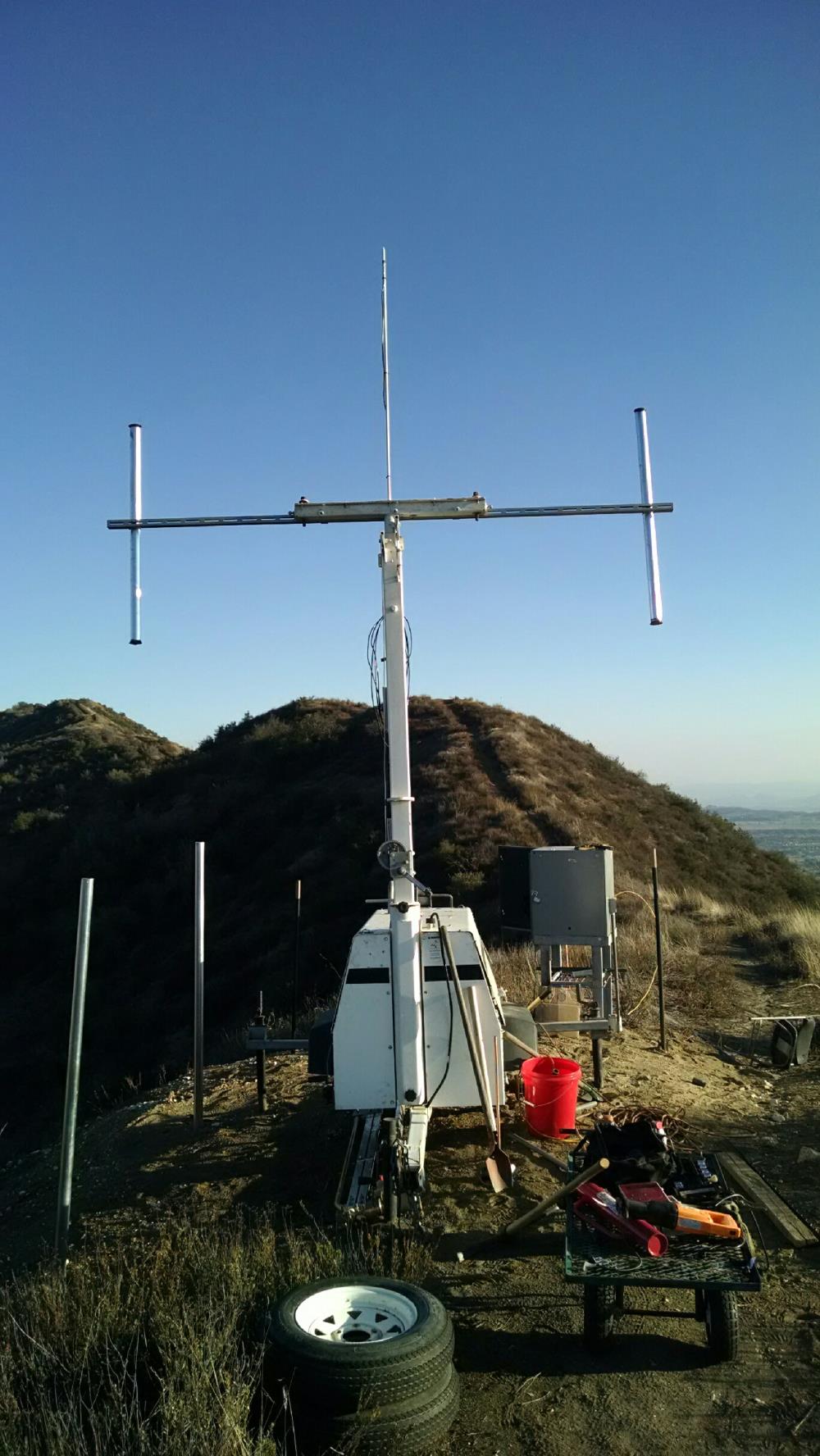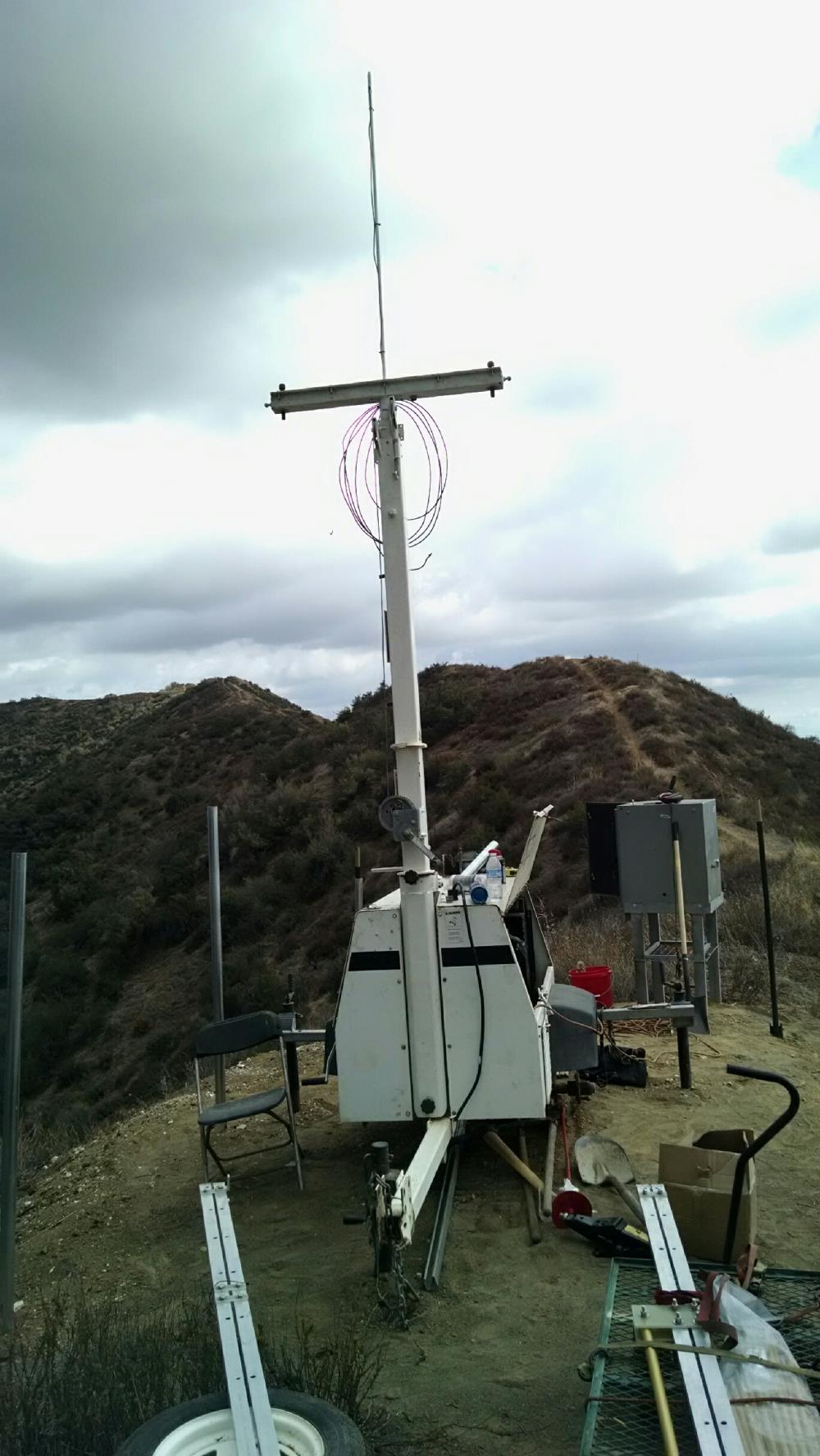 The antennas are next and they are impressive.

The vertical rod above the horizonal light bar is a lightning rod. 

Antenna mounts installed on unistrut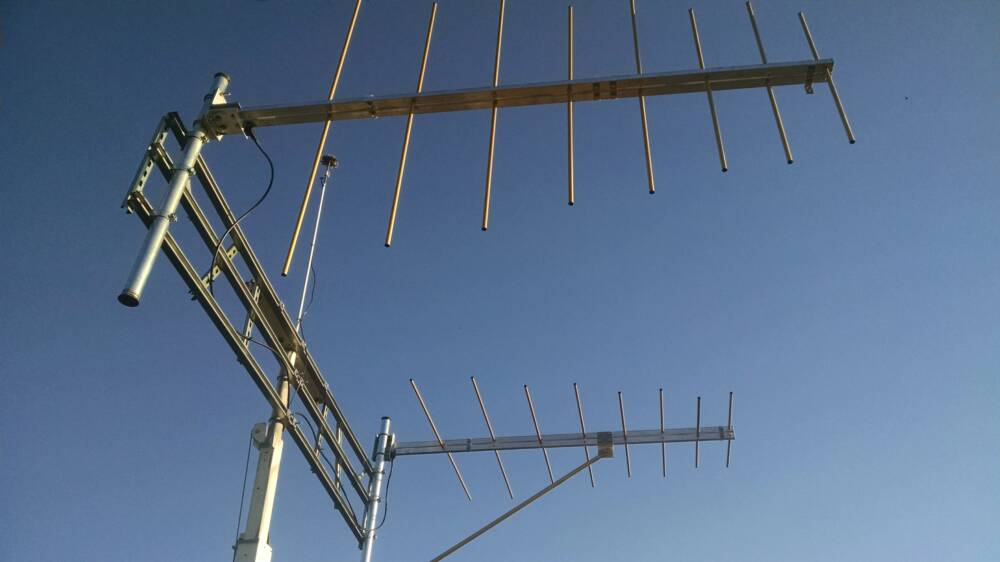 Finally, Antennas are in the sky!!!

In this photo, the vertical antenna is shown above this text and the horizontal antenna is shown below.

A BIG THANK YOU GOES TO  EVERYONE WHO MADE 106.5 FM POSSIBLE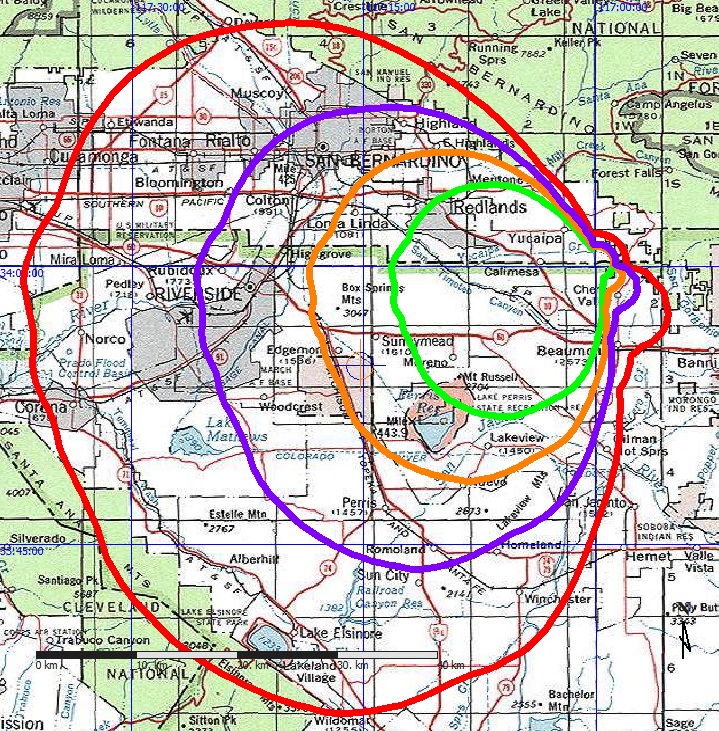 Populations:

60 dBu- 122,576

54 dBu- 394,618

48 dBu- 976,018

40 dBu- 2,178,972

KCAA RADIO

102.3 FM * 1050 AM * 106.5 FM

Main Studio Location

1378 Industrial Park Ave.

Redlands,California 92374

(909) 793-1065

KCAA's Los Angeles Studio

16200 Ventura Blvd Suite 415

Sherman Oaks, California 91403

(818) 922-2501

(818) 439 3651

Main Studio  FAX (909) 888-5220

Operations Manager (909) 810-6102

KCAA is Licensed to

Broadcast Management Services, Inc.,

19939 Gatling Ct.

Katy, Texas 77449

Fred Lundgren, President & CEO

All Rights Reserved.

Copyright 2017